DayZ Overwatch Server Hosting
DayZ Overwatch GameServer Hosting with DDoS protection - ZAP-Hosting.com
Rent Your DayZ Overwatch Server
About the game
DayZ Overwatch is a modification for Arma 2 based on the Breaking Point Mod. In contrast to the Breaking Point Mod, there are small military camps with few tents and few tree stands. It is also much more stable, which gives a much better game experience.
The mod adds several things to the game. In addition to over 700 new weapons, new vehicles, there are also new military camps on the map. It also provides a great sound system for the feeling of firing real weapons. The goal is to survive as usual with DayZ and be better than the other players.
Whether you play with or against your friends, the zombies remain your enemies. Play with your clan together on your own prepaid Arma 2 DayZ Overwatch game server and destroy a horde of zombies.
€
5.00/Mo
Prepaid DayZ Overwatch Server
Full access via FTP, install updates with only a mouse click
Ingame console for sending commands etc.
EasyConfig for understanding and editing the server settings
Backup creation and recovery with only a mouse click
DayZ Overwatch Rental
Highend Server Hosting
SSD server systems Faster chunk processing, best DayZ Overwatch server performance
Intel E5-2650v4 processors High-performance processors from Intel for optimal uptimes and servers free from lagging
328GB DDR4-RAM per host system, assigned depending on slots & RAM boost for your DayZ Overwatch game server
Easy payment & online instantly via PaySafeCard, PayPal, Call2Pay, HandyPay, Bitcoin or instant bank transfer
Prepaid or contract server, with ZAP there's a right choice for everyone!
Dallas, USA
+ 10 %

At the PsychZ Data Center in the State of Texas wwe have moved into a location with our own hardware and network technology.

Hardware:
We use our own network hardware (Juniper EX3300 switches) with 4x 10G SFP+ uplinks.
At this location we rely on Dell R720 servers with powerful XEON CPUs at clock speeds between 3 and 3.4 GHz.

DDoS Protection:
The location is equipped with a strong DDoS Protection protected, that offers optimal protection and performance against stronger DDoS attacks, optimized for Gameservers.

On-site personnel:
The data center offers first-time support and has a Technician around the clock.

IP networks:
As an official RIPE member, we have our own IP networks at this location and therefore you can book your own IP addresses with us.

1515 Round Table Dr, Dallas, TX 75247
Frankfurt am Main, Germany
+ 0 %
We offer in our main location at the intersection Frankfurt am Main, Germany, a wide range of services and have our own server infrastructure. The company "ZAP-Hosting" was established here in 2010.

Hardware:
Several different hardware combinations are used: From desktop gaming PCs with powerful i7 processors and AMD Ryzen and threadripper processors to Intel XEON v2, v3, v4 single and dual CPU server systems to HP ProLiant blade systems with 16x HP G8 blades with 2x E5-2690v2 CPUs, each with DDR3 and DDR4 ECC.
We rely on Force10 and Juniper switches, our core switch has 48x 10G SFP+ ports that provide the entire uplink of our infrastructure, providing all other switches with uplinks.

DDoS Protection:
The location is protected by voxility against a bandwith of up to 960 Gbit/s DDoS.
Host systems are each connected with 1-10 Gbps.

On-site personnel:
Technicians are 24/7 on site in case of emergencies.
Our monitoring system informs us of all failures in real time, enabling immediate intervention by a technician on site.

IP networks:
As official RIPE Member we offer our own IP addresses at this location.

Dieselstraße 37, 60314 Frankfurt am Main, Deutschland
Montreal / Beauharnois, Canada
+ 20 %
With the location Montreal (more precisely: Beauharnois) at the OVH Data Center in Canada we do not only cover the east coast of Canada, but also the east coast of America, especially American metropolises like New York, Philadelphia, Pittsburgh, etc., so for the northern US east coast optimal pings are to be expected.

Hardware:
Rented Intel server processors and Intel OC gaming CPUs with high clock speeds are used.
Only SSD hard disks are used.

DDoS Protection:
The DDoS Protection in the data center is well-engineered and can withstand stronger attacks without major loss problems.

On-site personnel:
Technicians are on duty around the clock and are automatically informed in the event of breakdowns.

50 Rue de l'Aluminerie, Beauharnois, QC J6N 0C2, Kanada
---
---
DayZ Overwatch Game Server
Webinterface Screenshots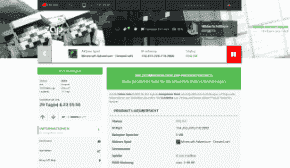 Booking periods
Table of Prices

07 Days 30 Days 90 Days 360 Days
Slots
Price

10

Slots
5.00 EURO

12

Slots
6.00 EURO

14

Slots
7.00 EURO

16

Slots
8.00 EURO

18

Slots
9.00 EURO

20

Slots
10.00 EURO

22

Slots
11.00 EURO

24

Slots
12.00 EURO

26

Slots
13.00 EURO

28

Slots
14.00 EURO

30

Slots
15.00 EURO

32

Slots
16.00 EURO

34

Slots
17.00 EURO

36

Slots
18.00 EURO

38

Slots
19.00 EURO

40

Slots
20.00 EURO

42

Slots
21.00 EURO

44

Slots
22.00 EURO

46

Slots
23.00 EURO

48

Slots
24.00 EURO

50

Slots
25.00 EURO

52

Slots
26.00 EURO

54

Slots
27.00 EURO

56

Slots
28.00 EURO

58

Slots
29.00 EURO

60

Slots
30.00 EURO

62

Slots
31.00 EURO

64

Slots
32.00 EURO
Rent your prepaid DayZ Overwatch server
Because of our years of experience in the server area, we know what your server needs to run optimally. For this reason, your RAM is calculated automatically and assigned with the order process. Also, choose the appropriate host system and install your server on powerful and most recent hardware.
Thanks to a free FTP access, you have the possibility to upload files from your computer to the server using just a few mouse clicks. So it is possible to install mods or even install a map.
---
ZAP-Hosting software & support
To ensure that your server is not slowed down, we offer a free DDoS protection. This defenses all attacks from the outside and ensures an optimal game experience. You can see all past and current attacks in the web interface.
The ZAP support is available every day for you and can be reached between 10:30 AM and 10:30 PM MEZ via almost every known contact option. Among them are, among others, Telephone, WhatsApp, E-Mail, Teamspeak, and much more.
Submit a question
No matching answer to your question(s) found? Do not worry! Here you can reach us directly so that we can answer your product-related question as soon as possible and also display it to other customers.
About reviews on ZAP-Hosting
Where do these evaluations come from and what is Trustpilot?
Trustpilot is an independent rating portal through which we invite customers to submit reviews on ZAP hosting and our products.
ZAP hosting cannot "delete" any ratings here
.
Only assessments can be "reported" to Trustpilot.
give a public statement
Within 7 days Trustpilot will then decide in consultation with the evaluator (or immediately in case of completely unfounded reports) whether the evaluation will be deleted.
If this is not the case, there is no way to remove the rating from the Trustpilot profile.
You will find very few ratings in our profile, as we tend to comment on negative criticism rather than report it, and only if there is really no information about the customer or if the customer gives names of employees or competitors.
Where do we get so many reviews from?
Every customer who uses our services for a few days or weeks is automatically invited by our system to evaluate ZAP and the products of ZAP (separately) via e-mail and a popup in the web interface.
Of course, you can also directly on the Trustpilot page be assessed
Only service evaluations are possible here, i. e. no product-related evaluations (see below).
Our Trustpilot reviews (service reviews):
The ratings you'll find on our Trustpilot profile (
Sync by honeybunny https://de.trustpilot.com/review/zap-hosting.com
) are so called "
Service Ratings
"These evaluations can be submitted directly on the Trustpilot page or can be made by invitation (as described above), as a rule these evaluations have no product reference.
Our Trustpilot product reviews:
Since 29.06.2017 we use the "Product Ratings" module of Trustpilot to show our customers or potential new customers on the respective product page (Minecraft Server, Linux vServer, Webspace, Domain, etc.) really only the ratings,
Written explicitly for the product
.
The same system as above is used for this, customers receive an email and the invitation popup in the web interface, where they are prompted to rate ZAP Hosting (Service Rating) and if this is done, they are automatically redirected to the product reviews on Trustpilot, where the customer can rate each individual product they currently own.
Does ZAP-Hosting pay for reviews?
Yes, every customer who evaluates our products or ZAP via an invitation link receives 1 EUR ZAP credit for the service evaluation and for the product evaluation (s), but it does not matter whether the customer rates us with one, three or five stars.
We reimburse the expenditure for EVERY evaluation fully automatically.
The remuneration is therefore only used as
inducement
our products and services
at all evaluate
so that other users can use one of them.
---