Edit
FiveM: Display server names in colour
To change the color of your servername, the fivem element argentum membership is required Fivem Patreon
Servername

To change the fivem servername in "Configs", it must first be locked under "Settings".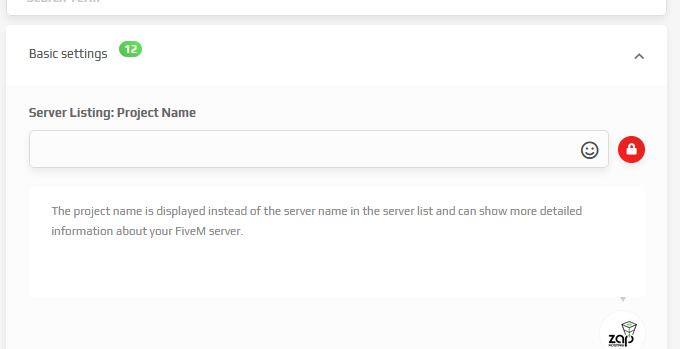 You can now lock the servername in the settings window by pressing on the lock icon. The changes are accepted by using the "Save" button.
Now the servername can be set with the desired color codes in the "Server.cfg". This can be found in the category "Configs".
The name and the desired color codes are now set at sv_hostname="YOUR SERVERNAME".
Color/ Color codes

List of all possible colors
| Code | Color | Hex Code |
| --- | --- | --- |
| ^0 | White | #F0F0F0 |
| ^1 | Red | #F44336 |
| ^2 | Green | #4CAF50 |
| ^3 | Yellow | #FFEB3B |
| ^4 | Blue | #42A5F5 |
| ^5 | Light Blue | #03A9F4 |
| ^6 | Purple | #9C27B0 |
| ^7 | White | #F0F0F0 |
| ^8 | Orange | #FF5722 |
| ^9 | Grey | #9E9E9E |